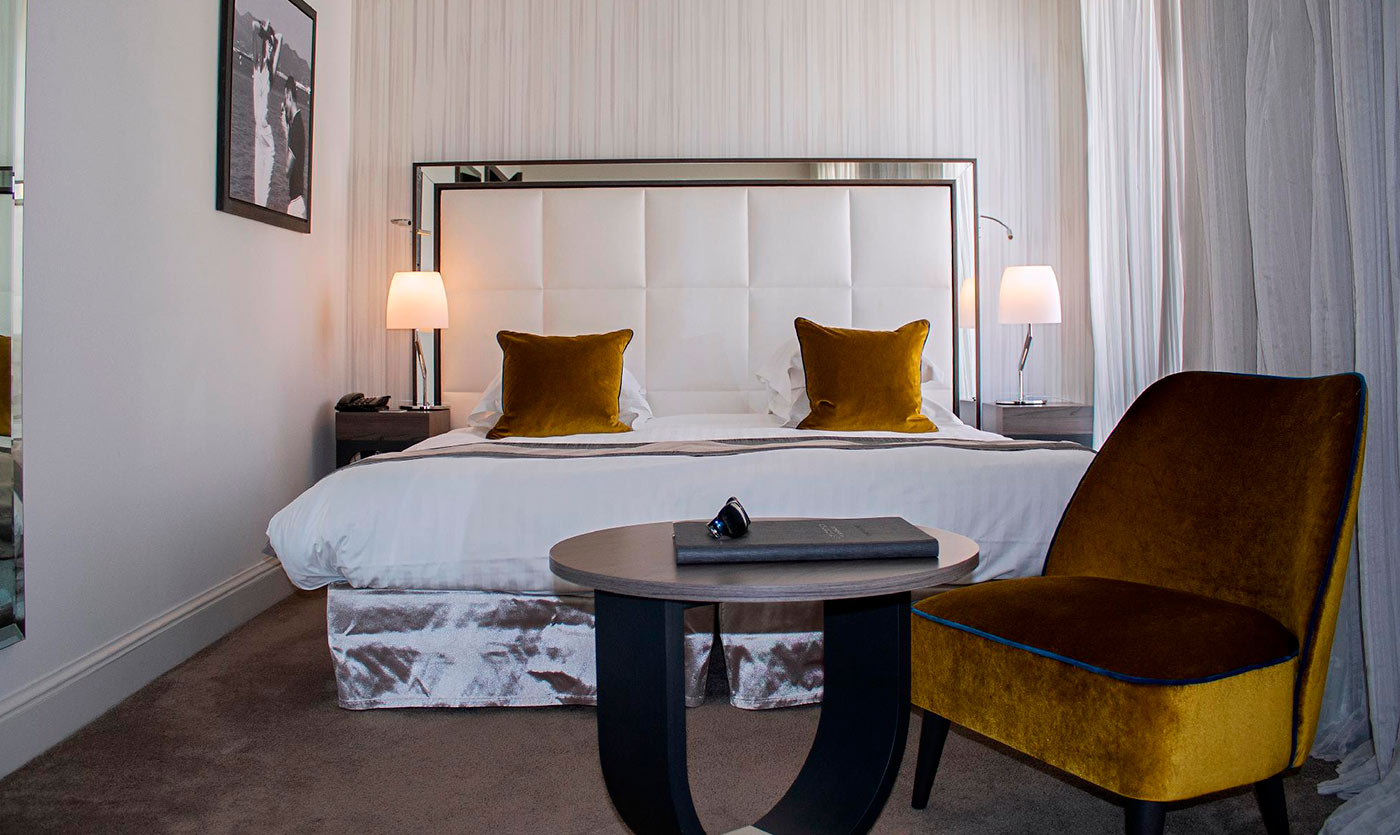 The Collinet house on the Croisette, at the Hotel Canberra
Jul 6, 2021
Who hasn't dreamed of walking along the famous Croisette, which is the envy of the whole world? To discover the city and its region, the Hotel Canberra welcomes you in an incomparable atmosphere. A few steps from the Croisette, in the heart of the city, you will be welcomed by an ergonomic interior design with a contemporary style, from the reception desk to the bedroom.
A proud member of the GROUPE OCRE & AZUR hotel group, the establishment has completely reworked the furnishings of the hotel section. To do this, the interior designer integrated into the bedroom furniture some pieces from the wide range of furniture from the Maison Collinet. Here again, you can only acknowledge the quality of the finishes and the contemporary design of the professional furniture specialist's ranges. The layout of the rooms that you will discover with us is all about clean lines. The designers have chosen to combine very sober colors, white linens and curtains, taupe floors and decorations, with a few more vivid touches. Two cushions brighten up the bedding with their mustard yellow velvet, a warm and trendy color. The design headboard, with its mirrored contours, is associated with the Charme bedside cabinet, which completes the night space.
Depending on the room, you will enjoy a lounge area within your space. The personalized upholstery of the Mellow armchair or the Opéra lounge chair have been selected in mustard yellow. Next to it, the SIBU sofas, with their equally comfortable seats, are associated, as a side table, with the U deco pedestal table, with its beech structure. Beyond this small living room with its convertible sofa, the rooms include a work space, consisting of a Charme design desk, which fits perfectly into the furnishings. The work of the decorators is relatively sober, yet produces an incomparable effect of comfort. You will observe very few decorative objects but high quality furniture, carefully chosen lighting and large storage units, obviously made of solid wood. The work of the architects in choosing the design furniture has obviously focused as much on their aesthetic assets as on their ergonomics and on the quality that French manufacturing ensures. The interior design is thus as functional as it is warm.
Contemporary and ergonomic, the hotel's original interiors will welcome you for a comfortable stay worthy of the establishment's four stars. Make the dream come true, and plan a stay worthy of the Cannes legend.