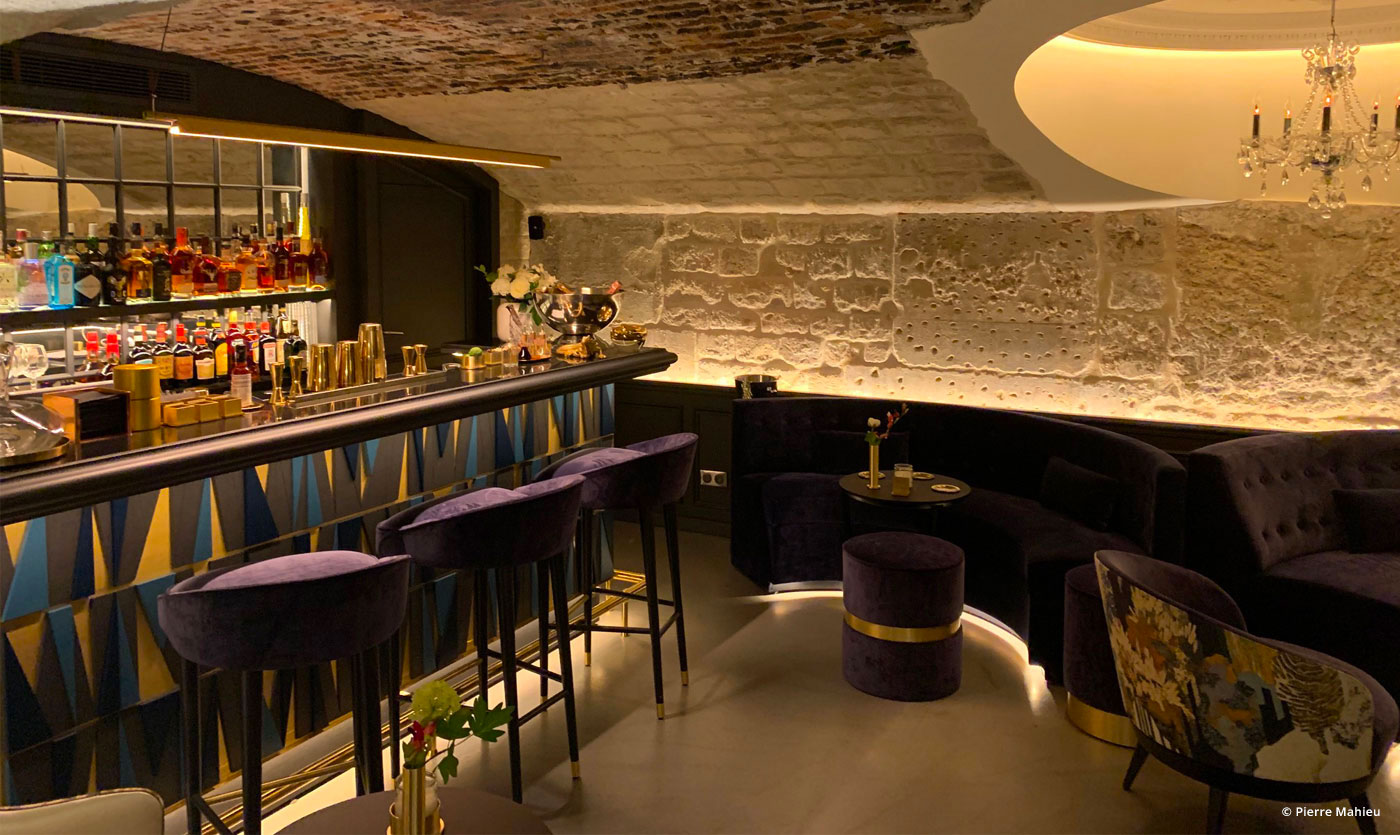 Come and discover the hidden bar of the Hotel Roi de Sicile, furnished by Collinet
Jul 1, 2020
Designer and manufacturer of high quality furniture, Collinet knows how to design furniture with a real identity. Collinet's unique creations find their place in the most grandiose spaces as well as in the most unusual places, to which they bring elegance and refinement. The "Speakeasy" bar of the Hotel du Roi de Sicile is undoubtedly one of the most amazing places in which to find the comfort of Collinet furniture: this secret address, hidden in a cellar with sumptuous stone vaults, is directly inspired by American Prohibition. Housed in the basement of the hotel, which also boasts sumptuous apartments offering a breathtaking view of the Parisian rooftops, the bar is a true place of relaxation with a cosy atmosphere. Renowned cocktails and signature creations, French liqueurs and wines, noble materials and soft-jazz set the rhythm of this intimate and refined bar.
Recently renovated, the establishment called upon the Collinet house to dress up its remarkable hidden bar. Here you will find Collinet's greatest seating creations, designed to harmoniously combine chic and well-being. At the counter, the Kleber bar stools and their custom covering will delight design lovers. For more comfort, choose the softness of the sofa Milano and enjoy a moment with friends at your ease. And for style, the Belle Epoque desk offers its historical charm in a subdued atmosphere.
During your stay in Paris, don't miss to discover the hotel of Roi de Sicile and its hidden bar !
Architect decorator : agence Tony Rivas
Photographer : Pierre Mahieu