L'Atlantique Restaurant
Back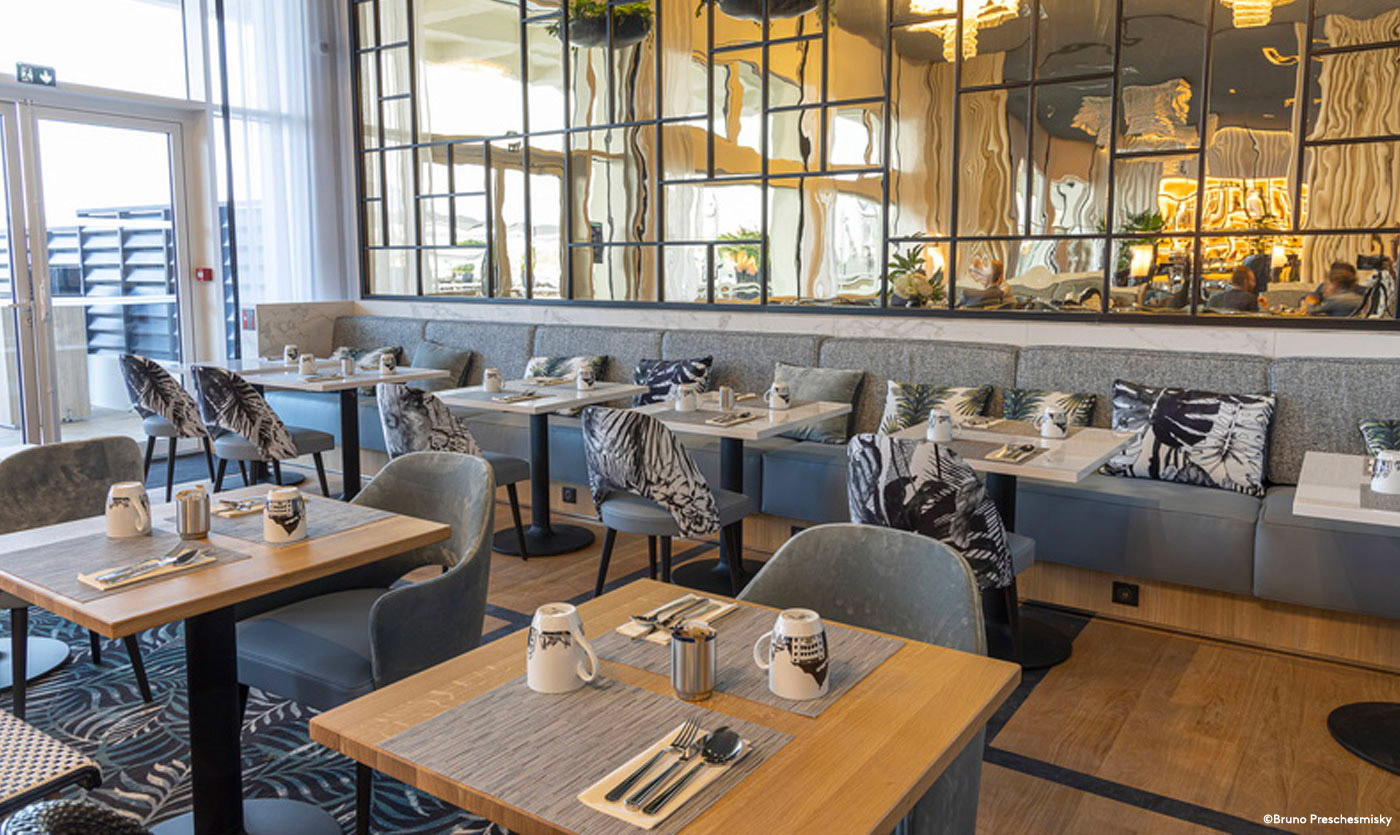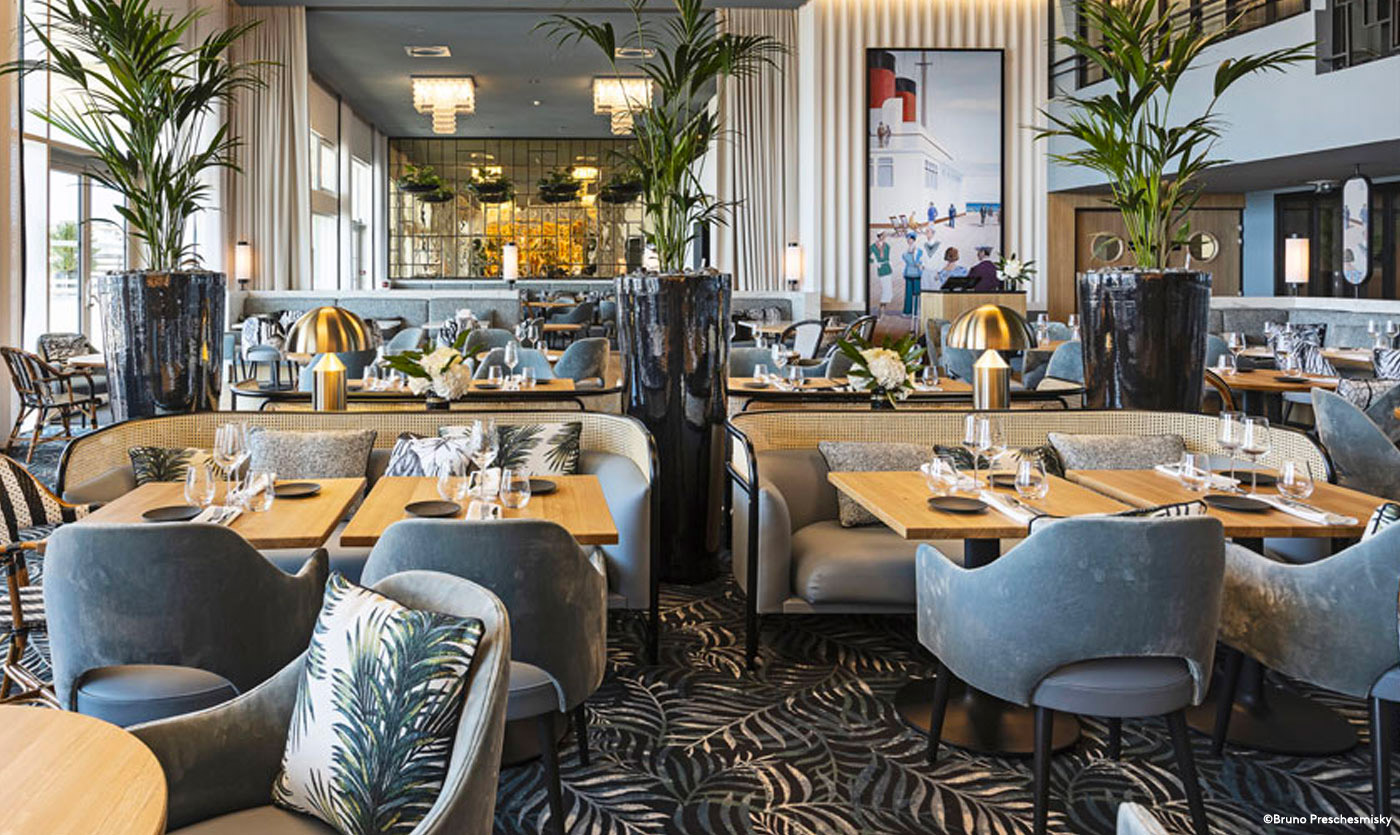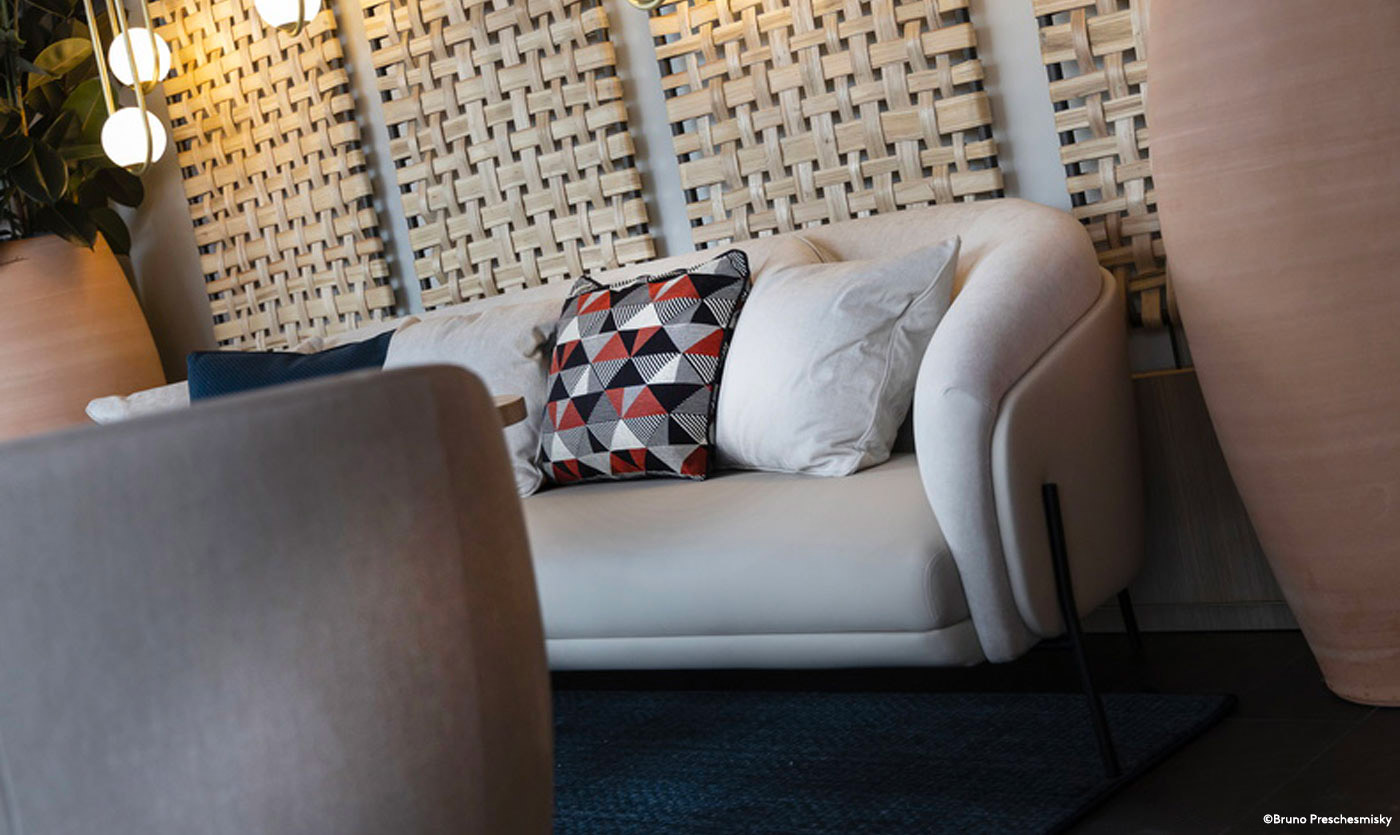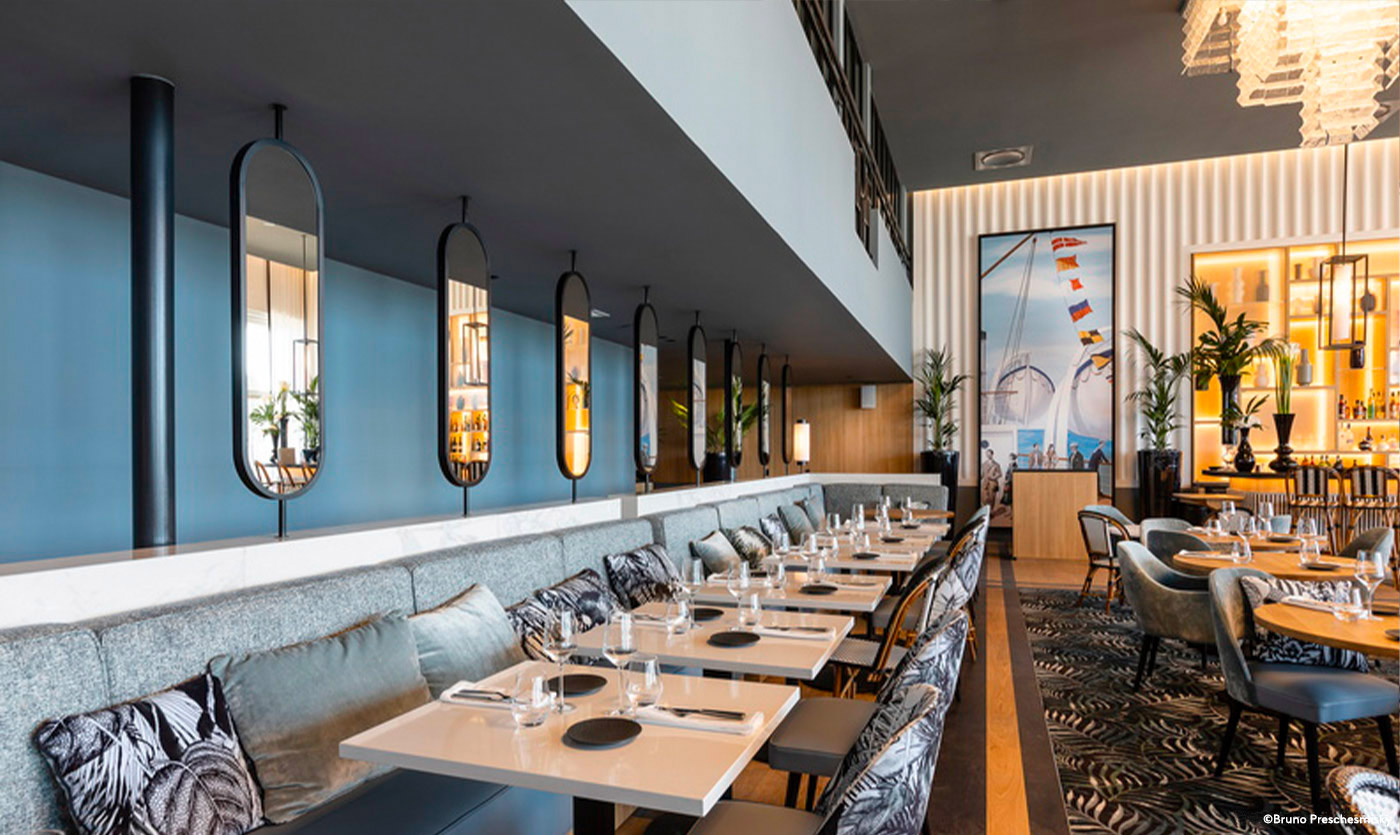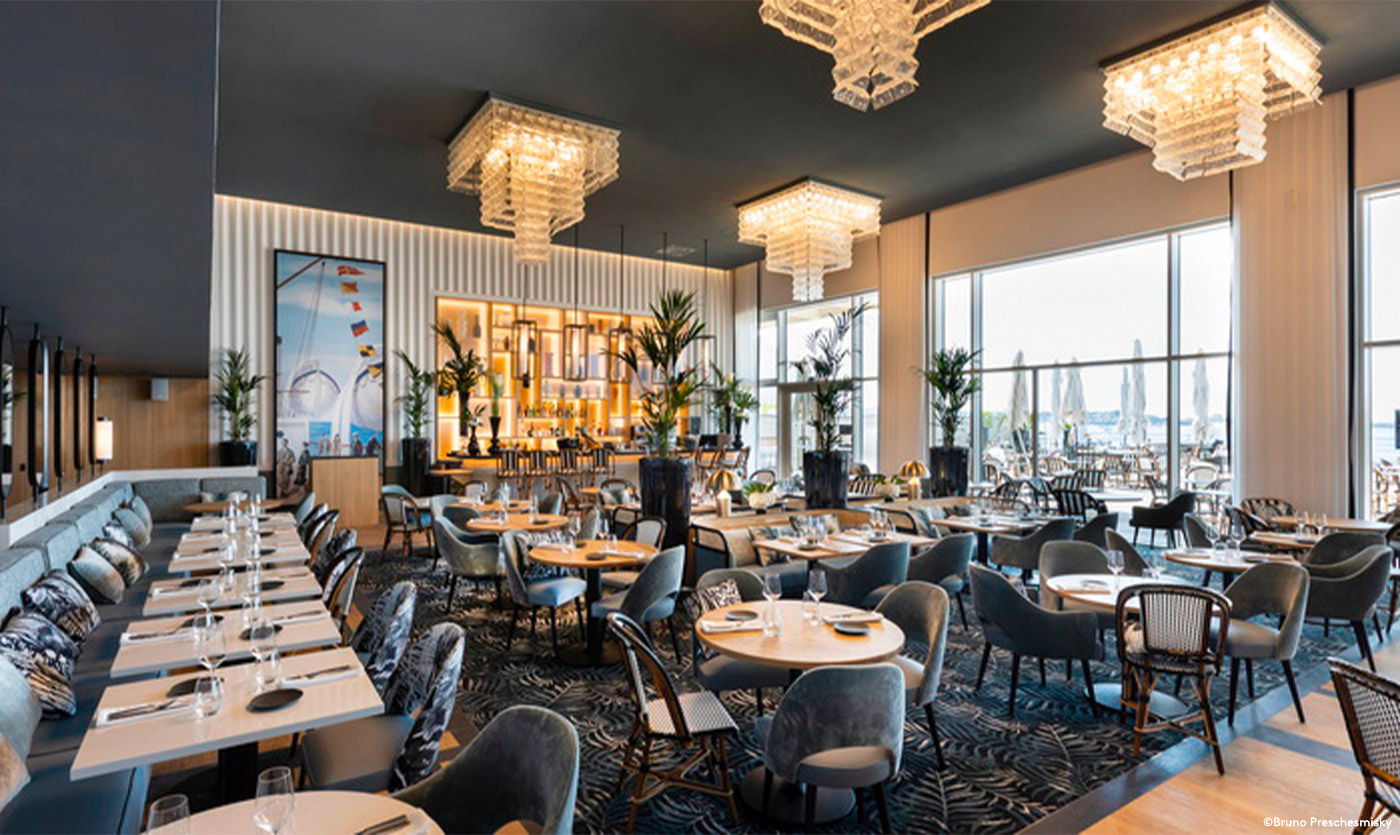 Collinet & L'Atlantique Restaurant: an ocean view on the Atlantic
Dec 8, 2020
In Saint-Jean-de-Luz, L'Atlantique restaurant promises you an invitation to travel. Its exceptional view is enough to give the illusion of a cruise departure. However, the charm of the establishment is not limited to its exterior. Inside, a completely different view, yet just as charming, awaits you with the dining room, its contemporary furnishings and design furniture.
Completed in June 2020, you will be able to admire the work of the Agence Jean Philippe NUEL to refurbish the interior space. Most of the furniture has been selected from the wide range of quality French-made furniture from Collinet. Among the sofas, benches, armchairs, tables and chairs, you will recognize the Scala collection, its beech structures and the design of the seats and armrests that characterize it.
In addition to these comfortable chairs and armchairs, the decorators took advantage of the professional furniture manufacturer's custom-made furniture offer, ordering a very cosy sofa for their lounge area. You will of course recognize the quality of the Collinet interior furniture specialist and its ranges, both in the choice of materials, solid wood structures and design, as well as in the finishes. The lounge furniture has been selected in fairly light colors, gray for the seating furniture, combined with table models in laminated wood. Thus, the furnishings enhance the natural luminosity of the room and the work of the architects of the place to make the most of the seaside situation.
The layout of the furniture worked by the decorators offers a real environment, enhanced by a few decorative elements and many colors chosen with care. For the terraces, the interior architect has kept the convivial spirit of the place by choosing outdoor furniture and matching sunshades in a contemporary bistro style, design, and above all comfortable. Everywhere, in the choice of the restaurant furniture, inside and outside, as well as its coverings and colors, L'Atlantique restaurant asserts a contemporary and ergonomic style.
All the restaurant furniture and decoration have been immortalized by Bruno Preschesmisky. In the photographer's shots, you can already admire the design furniture, its layout and the conviviality that emanates from it. Between design restaurant and cruise departure, you don't have to choose anymore since the professionals of the restaurant welcome you in outdoor and indoor spaces that will make you travel. Once comfortably installed on your seat, the menu composed of local and fresh products will transport you. Are you convinced? All you have to do is booking a table at the restaurant, unless it's a ticket cruise?