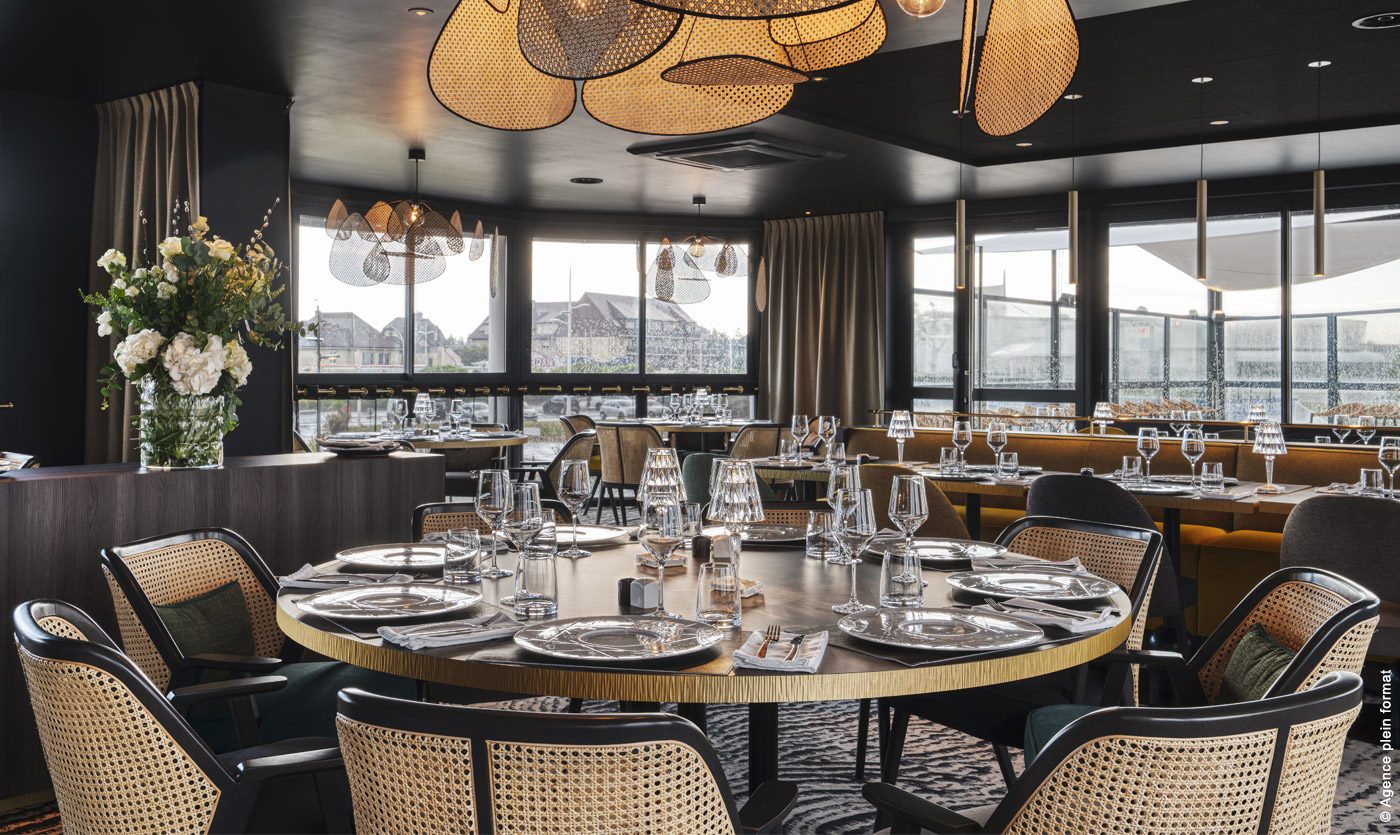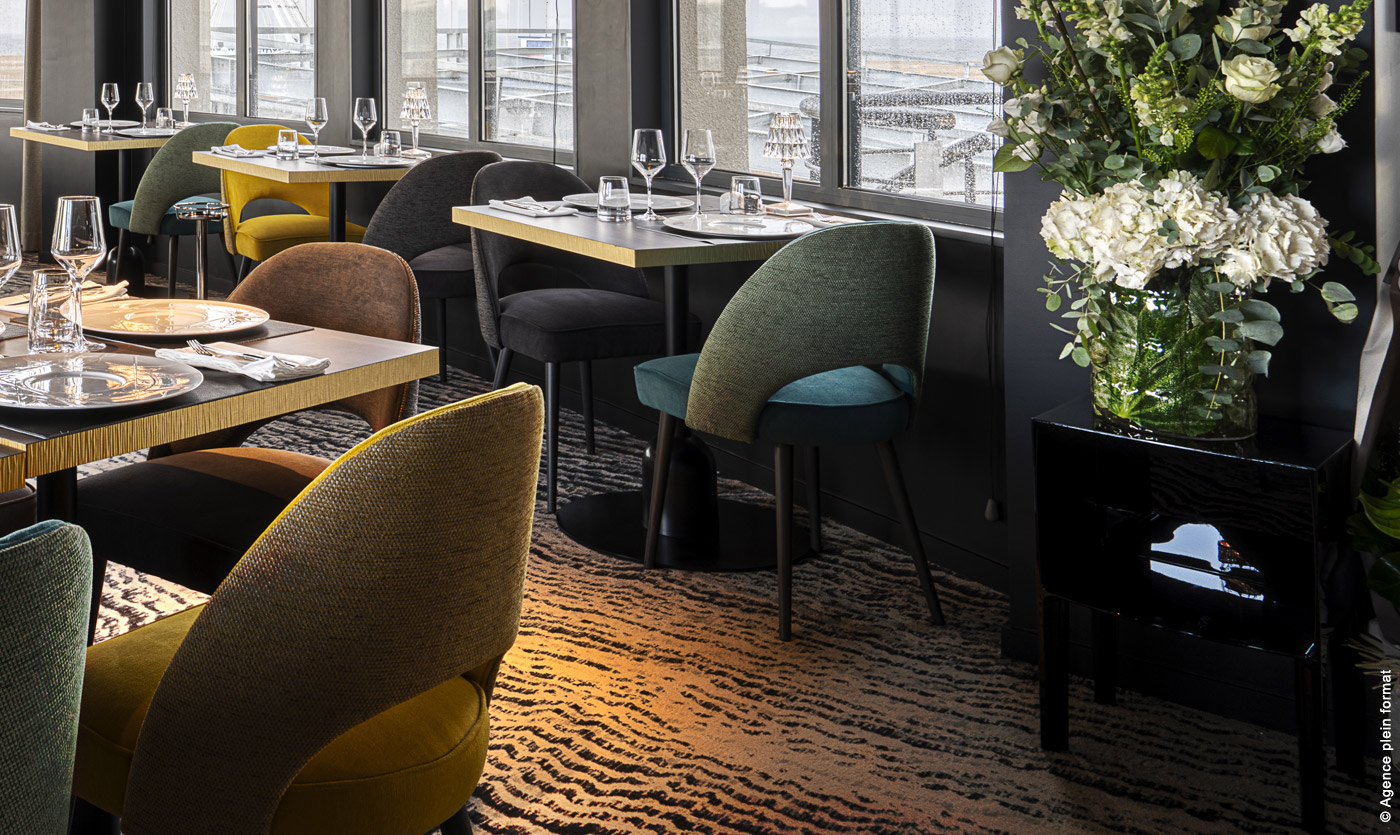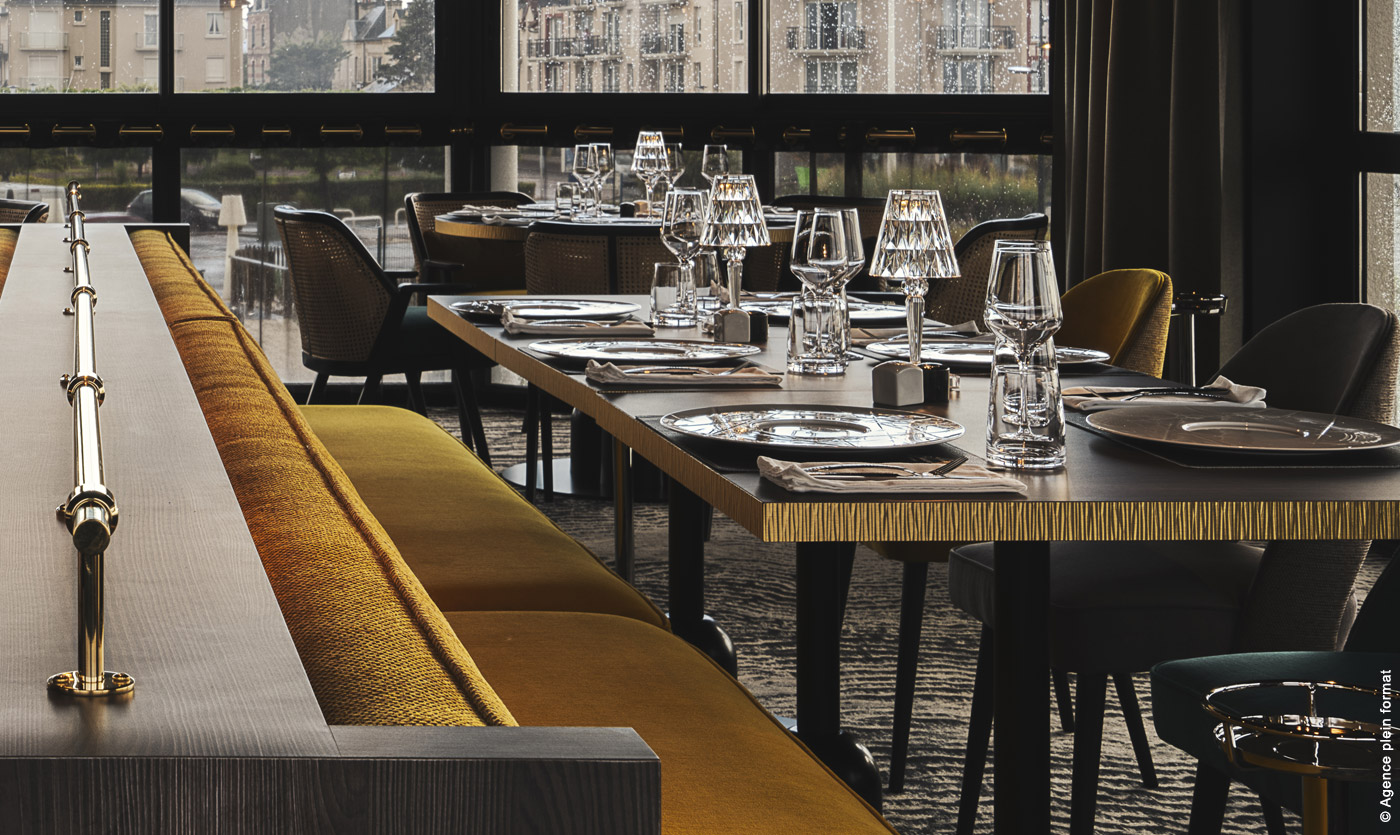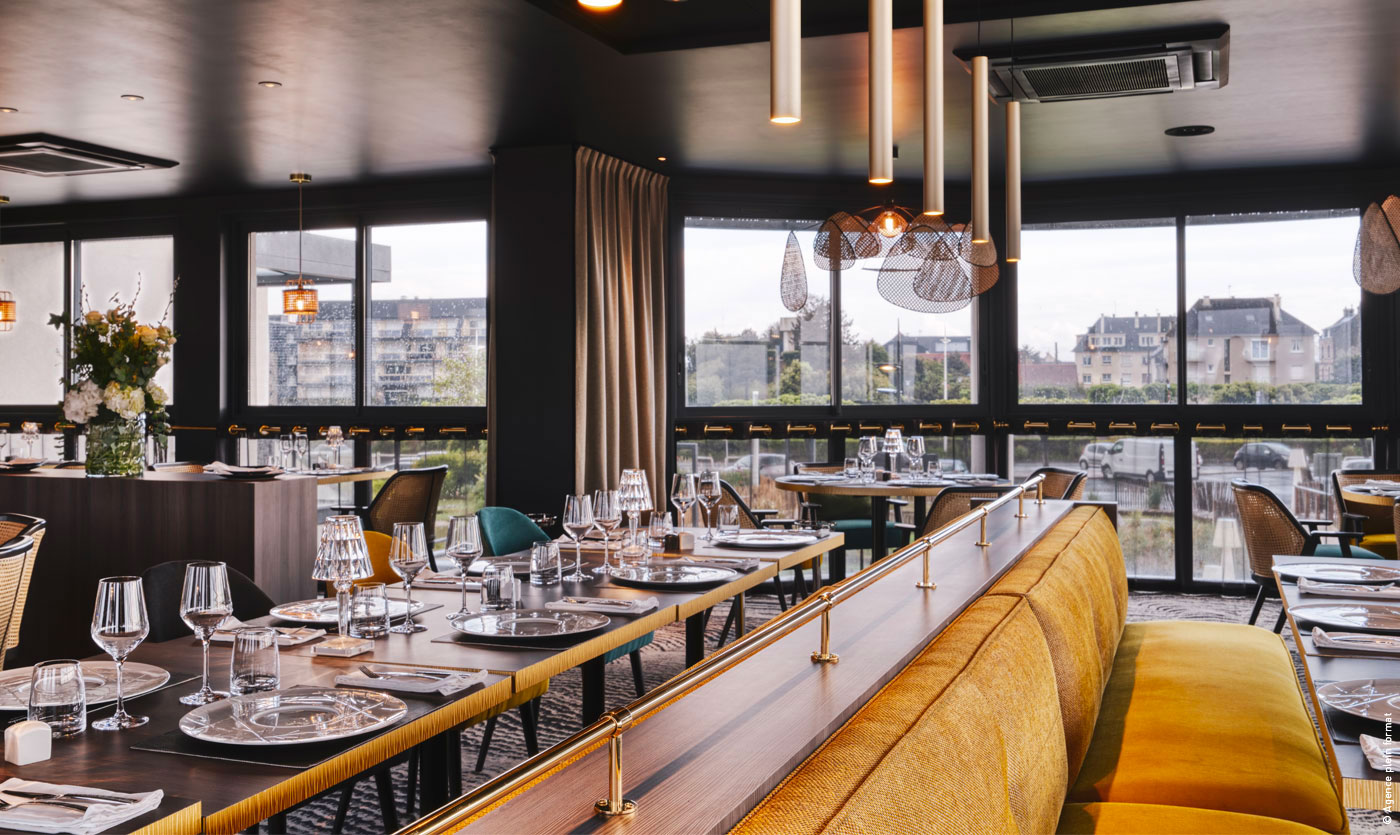 Collinet travels on the seaview restaurant: La Voile Blanche !
Nov 10, 2020
Let yourself be charmed by the exceptional setting offered by Ouistreham the most legendary city of Calvados region. This city is located in the heart of Normandy, more precisely on the Côte de Nacre!
To complete your holiday on the Norman coast, come and savor delicious gastronomic dishes and taste the best regional wines while enjoying a splendid seaview at La Voile Blanche restaurant!
Totally renovated in February 2020 by Atelier Bernard Beuneiche, the room of this iconic restaurant has been fully equipped with contemporary furniture with clean lines. For the furnishings, the architect called on the know-how of Collinet, specialist in professional furniture. A judicious and consistent choice with the design atmosphere of the place, when you know the collections of the manufacturer of quality furniture and French manufacture.
Whatever furniture you choose from the wide range of Collinet designer furniture, you will be sure of the quality of their solid wood structures and their always admirable finishes. Benches, sofas, stools, chairs and armchairs,… the ranges are as diverse as they are qualitative and the brand even offers made-to-measure furniture!
In La Voile Blanche seaview restaurant in Ouistreham, you will find among other things the comfortable Scala chairs and Kan armchairs, with their beech structures, their contemporary design and their incomparable seating. And if you want to taste good wines in an exceptional atmosphere, take advantage of all the comfort offered by the Woodoo bench with its backs and seats in faux velvet cushions.
Both quality restaurant furniture choice and their layout demonstrate a real desire to create a convivial and ergonomic interior space. The attention to detail, that is found on the terrace with contemporary outdoor furniture, tables and chairs selected with the same care as indoor, offers breathtaking seaviews. You will understand all the furniture is at the service of well-being. Decorators have selected an assortment of carefully matched design furniture, including the choice of colors which reflect Normandy.
This high standard restaurant located by the sea is the ideal place to spend a pleasant time with family or friends. Want to have a little taste? Let yourself be transported by the pictures taken by Agence Plein Format!