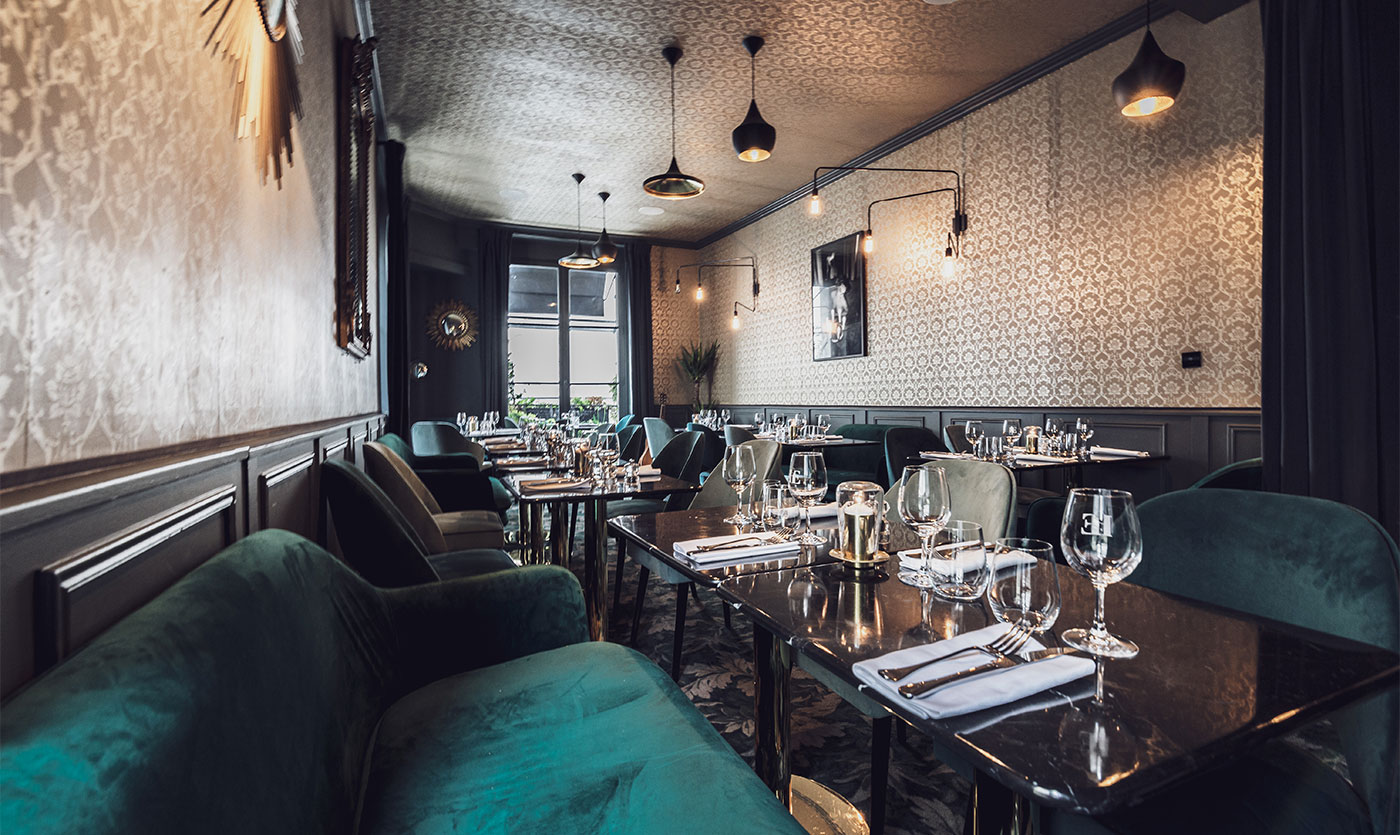 Italian Enoteca restaurant
Jun 16, 2020
If you like old stones and make good food with sunny cuisine and wines, do not miss the Enoteca restaurant.
Nestled in a very old building in the Saint Paul district, at 25 rue Charles V, this proudly Italian restaurant offers fine and refined cuisine that you can decorate with the best bottles of the peninsula.
Voted the best Italian wine cellar, you will be able to discover unexpected treasures of the Bacchus kingdom. And that is an understatement when your choice extends to 400 references all as beautiful as each other.
Let's eat. First feeling: what comfort! Soft armchairs and bench seats that shatter the view that modern style is as beautiful as it is uncomfortable. And faced with the magnificent harshness of the ancient stone of the place, we will not complain.
Now let's lean over the plates, sitting well in our bridge chairs. From pasta that you thought was banal, to meats and fish that might seem a little too classic, the chef will surprise you with his gustatory wonders.
You will find a real harmony at the Enoteca, between the place, the dishes, the wines and this beautiful furniture which makes you stay at the table longer than you would have expected. Besides, if you wanted to find a little of this sweet and fragrant atmosphere in your own professional establishment, and allow your customers to sit comfortably, just one address: https: // www. collinet-sieges.fr.
You will find there what you liked: the Nog bridge chairs and the design Woodoo benches with welcoming golden velvet. The Scala high stools that will make you forget the time while sipping by your appetizer.
Photograph: Thomy KEAT
Address:
25 Rue Charles V
75004 Paris
France
Phone number: +33 1 42 78 91 44
Website: Enoteca Restaurant