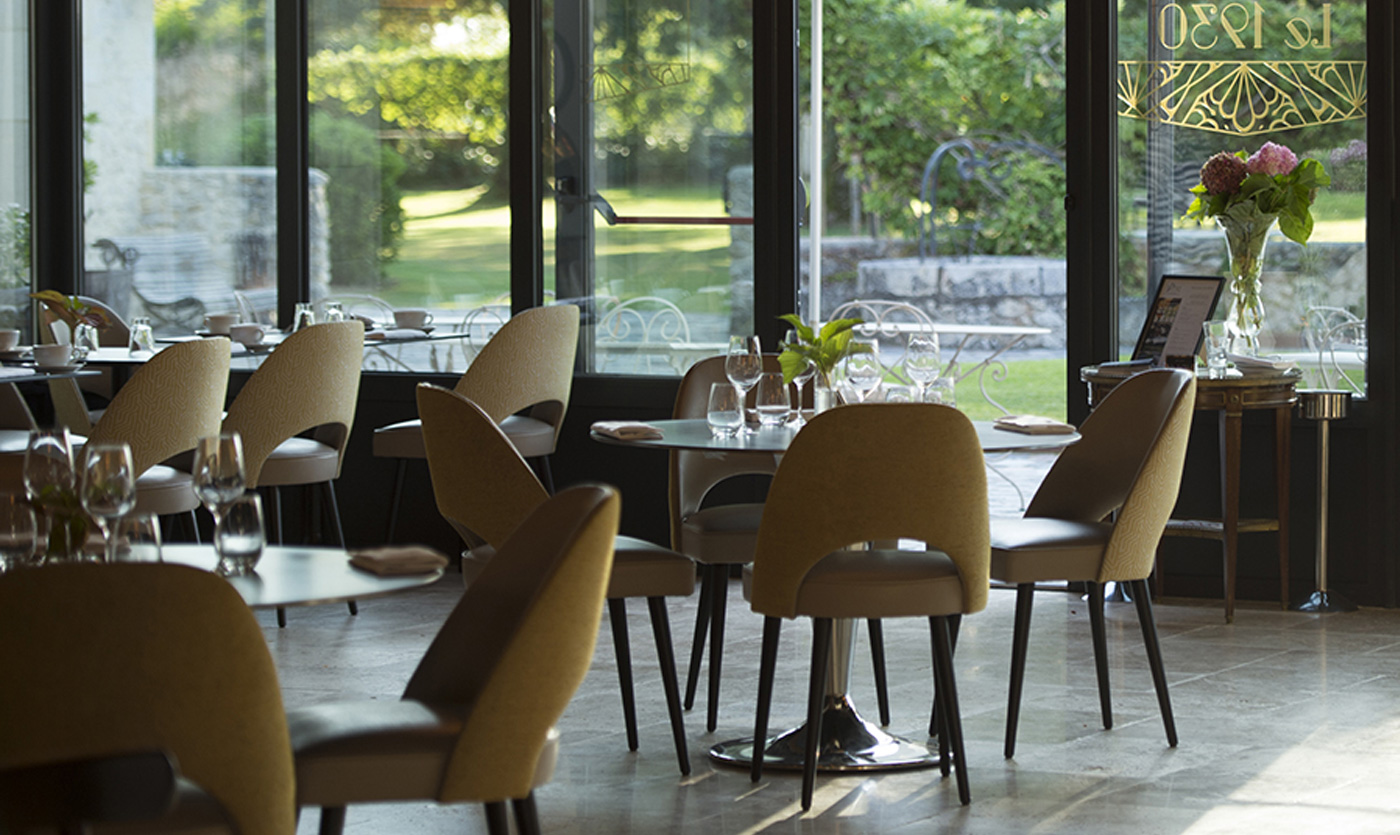 The Domaine de Larchey chooses Collinet seats in Nouvelle-Aquitaine
Jul 16, 2020
In the heart of the small town of Saint Médard d'Eyrans, in a green corner of New Aquitaine, let yourself be tempted by comfort and elegance with a well-being stop at Domaine de Larchey ! This renowned establishment, with its sumptuous natural setting and large green spaces, allows you to enjoy the pleasures of the South-West of France in complete tranquillity. And if you succumb to the charm of the Domaine, you can organise private or corporate events : the reception rooms can accommodate up to 150 people, less than 20 minutes from Bordeaux.
Among the most beautiful tables of the region, the restaurant of the Domaine de Larchey honours the tasty terroir of the South-West. Guillaume Germanaz, chef of the restaurant "Le 1930", offers a unique menu in the evening under the sign of flavours; at lunchtime, let yourself be tempted by the gourmet menu and its fresh products. Take a moment to discover the restaurant area which will transport you back to the 1930s with its warm and refined interior. Note the Collinet Scala seats, perfectly integrated in this elegant setting : their fabric covering, customised for the restaurant, is decorated with yellow and white graphic motifs, bringing a touch of light to all the furniture.
Several rooms will be proposed to you on the occasion of your stay: the family suite, with an area of 60m ², will be ideal for large families, or simply for lovers of beautiful volumes. Enjoy the comfort of the Scala chairs waiting for you, for a moment of reading or exchange in front of the garden.
Three stars reward this peaceful establishment, appreciated by the amateurs of relaxing stays. The Domaine de Larchey frequently organizes special dinners and other special events, perfect for getting to know the place.