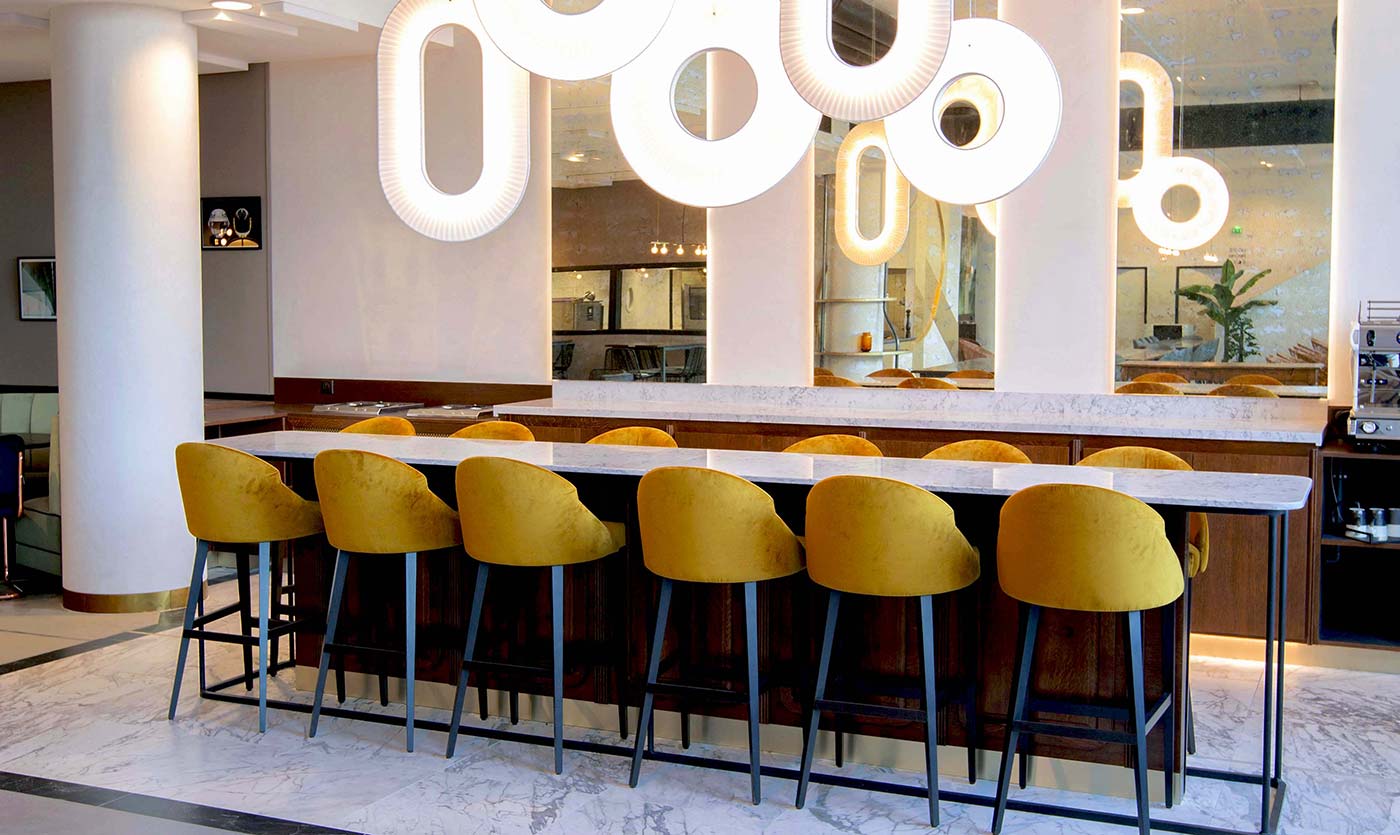 Chateauform France : a renovated meeting place
May 2, 2018
As an expert in the organization of events for companies, Chateauform aims to be a company committed to the well-being of its customers, as well as its employees.. At the heart of Chateauform France, enjoy the irresistible charm of the Chateauform cafeteria, equipped with Collinet furniture.. A place of relaxation resolutely modern and full of elegance, which will not leave you indifferent !
Take a moment to relax in this cozy space and imagine yourself sipping a cup of tea or coffee with colleagues while comfortably sitting on one of the Hypsos Bar stools. If you had to give your employees a reason to stay late at work, chateauform has found the ideal solution ! You can hardly find a more confortable shared living space.
Do not hesitate to discover all the structures of Chateauform. Every one is just as fascinating.
Contact information:
22 rue du 8 mai 1945
95340 Persan
France
Website: www.chateauform.com
Phone: +33 (0)1 30 28 69 69
Discover Chateauform cafeteria furniture: