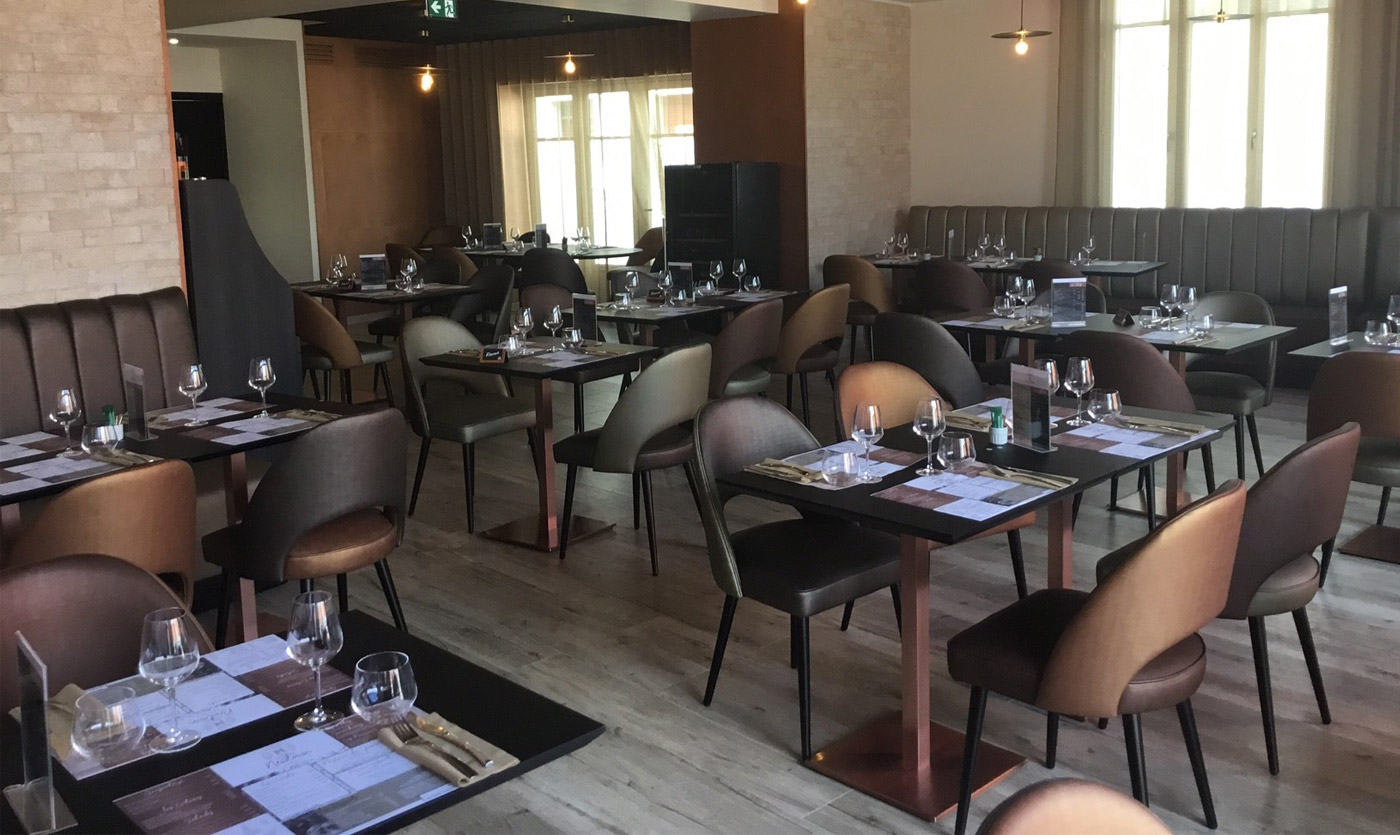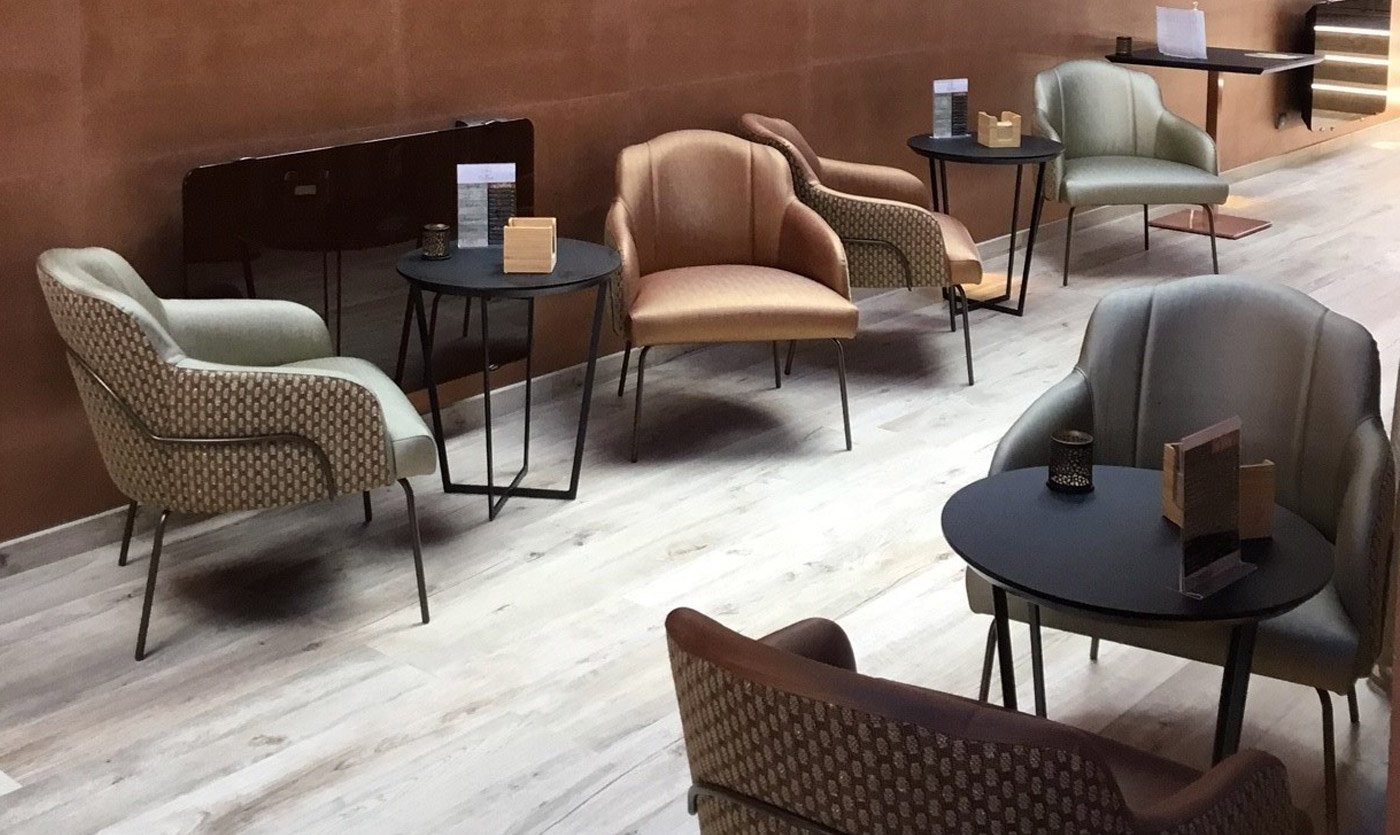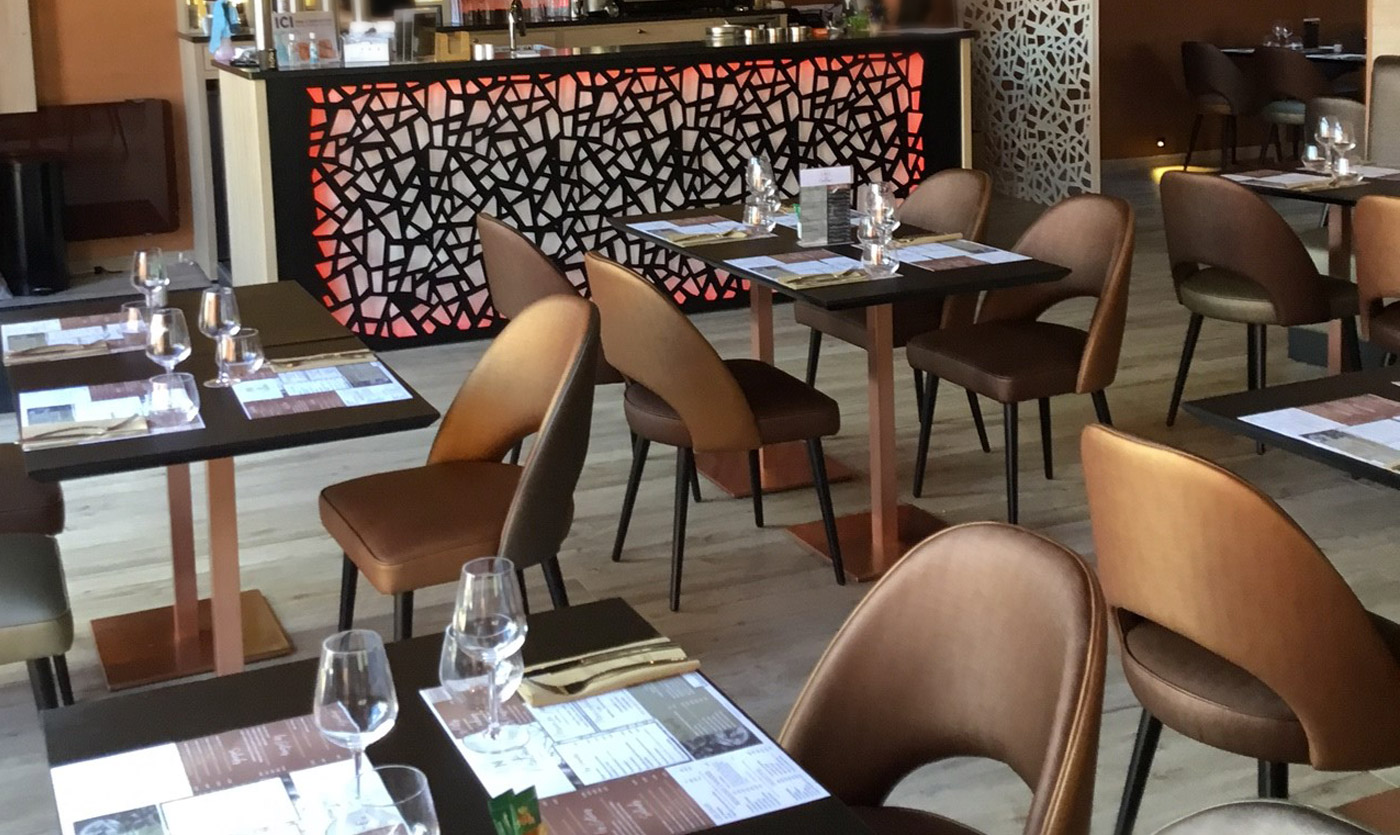 Chateaubriant's new must-see brasserie, Le Newtown establishment is furnished in Collinet
Mar 29, 2021
Between breathtaking green landscapes and buildings steeped in history, the town of Châteaubriant has a lot to offer. During your visit, however, don't forget to make a stop at the design restaurant Le Newtown. This downtown brasserie will not fail to seduce you, from the layout to the content of the plates.
The interior designer Michel Herbelé worked on a real visual identity for the place. In the restaurant Le Newtown, you will recognize the best creations of Collinet, your professional furniture manufacturer.
Offering a wide choice of design furniture, this specialist in interior furniture ensures French manufacturing and quality materials, solid wood and inimitable coverings. You will be able to enjoy the comfortable seating of the Scala restaurant chair with its beech structure, available in many colors.
The restaurant's tables are part of the wide Nox range, the interior designer's choice having been made on black stainless steel tabletops. Finally, the architects incorporated elements from the Vita furniture range, recognizable by their elegant lines and careful finishing.
This attention to detail can be found in all the design furniture lines selected for the lounge area as well as for the furnishing of the room. On the terraces, the outdoor furniture offers you a cozy open-air space, all in comfort and conviviality, which completes the establishment's lounge offer, for enjoying aperitifs and coffees. The interior and exterior spaces are decorated with quality furniture down to the smallest detail. Benches, stools, sofas, chairs and armchairs, each object, right down to the lighting fixtures, has been carefully selected by the decorators in their consideration of interior layouts that are both ergonomic and charming.
All the furniture is part of what is known as the art of the table, and this decoration will complement your experience at Le Newtown. Indeed, everything in the furnishings of this bar-restaurant gives it a warm look. The choice of contemporary furniture makes it a resolutely convivial and ergonomic place. The environment is thus in harmony with the menu, which offers a wide choice of dishes, at the level of the largest brasseries.