Semgest Les Esselières
Back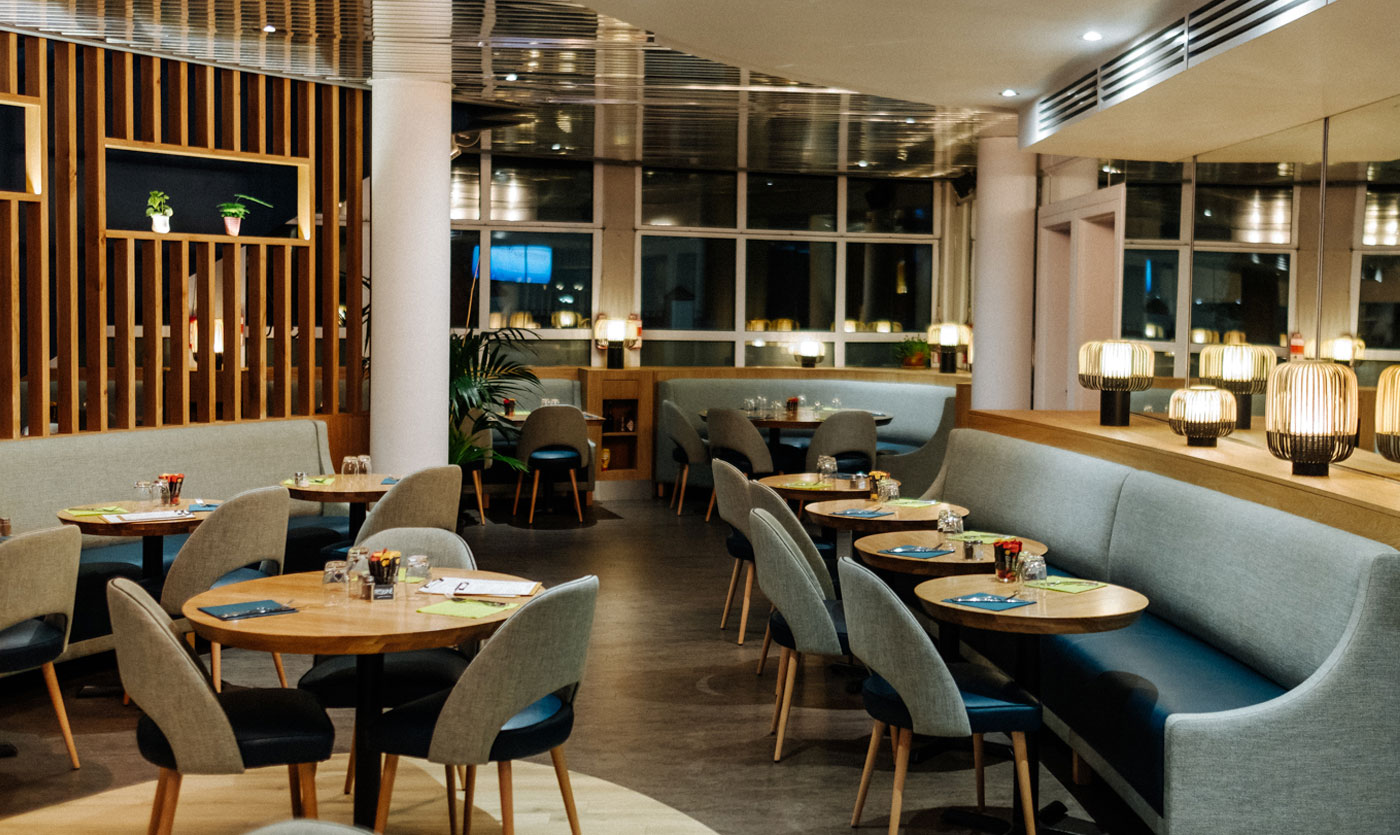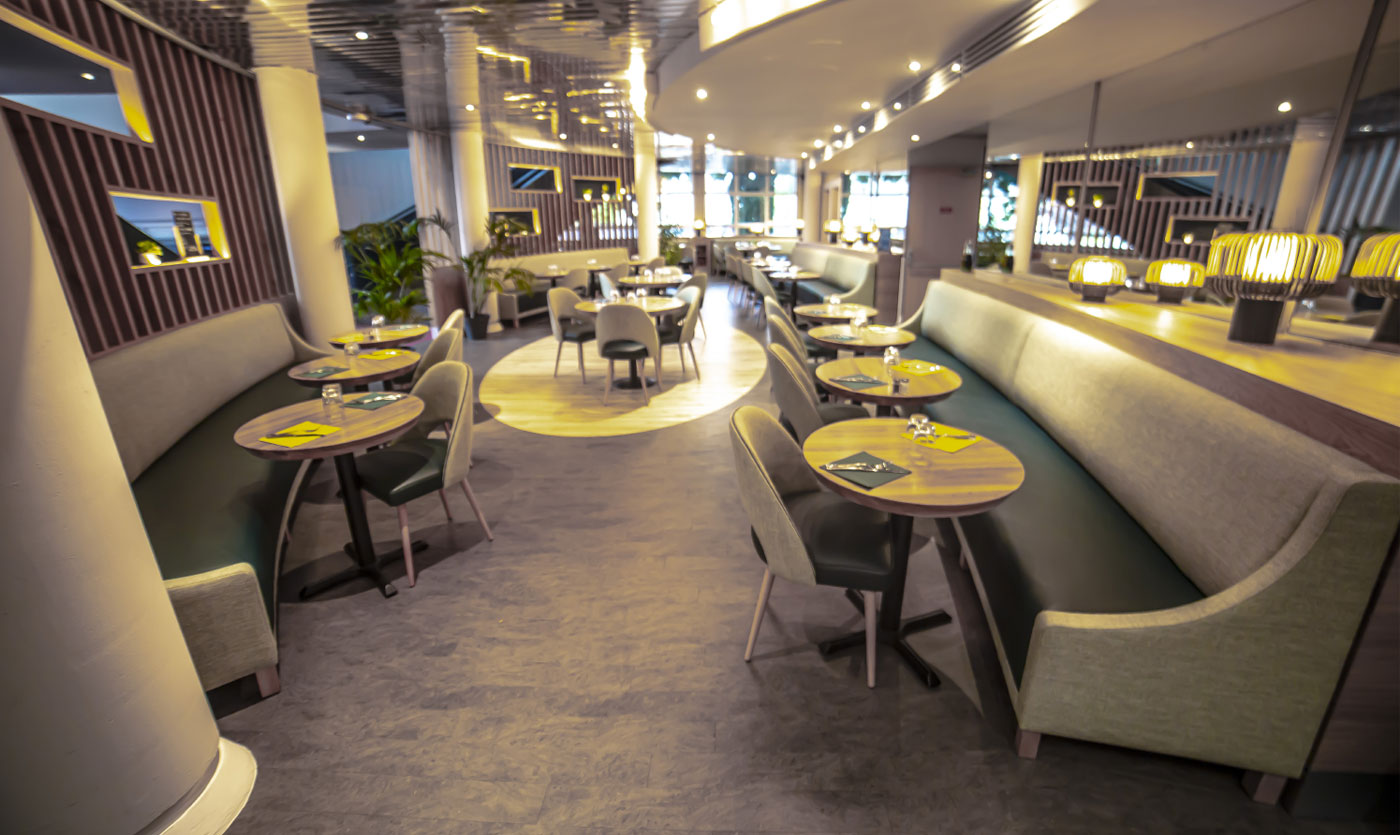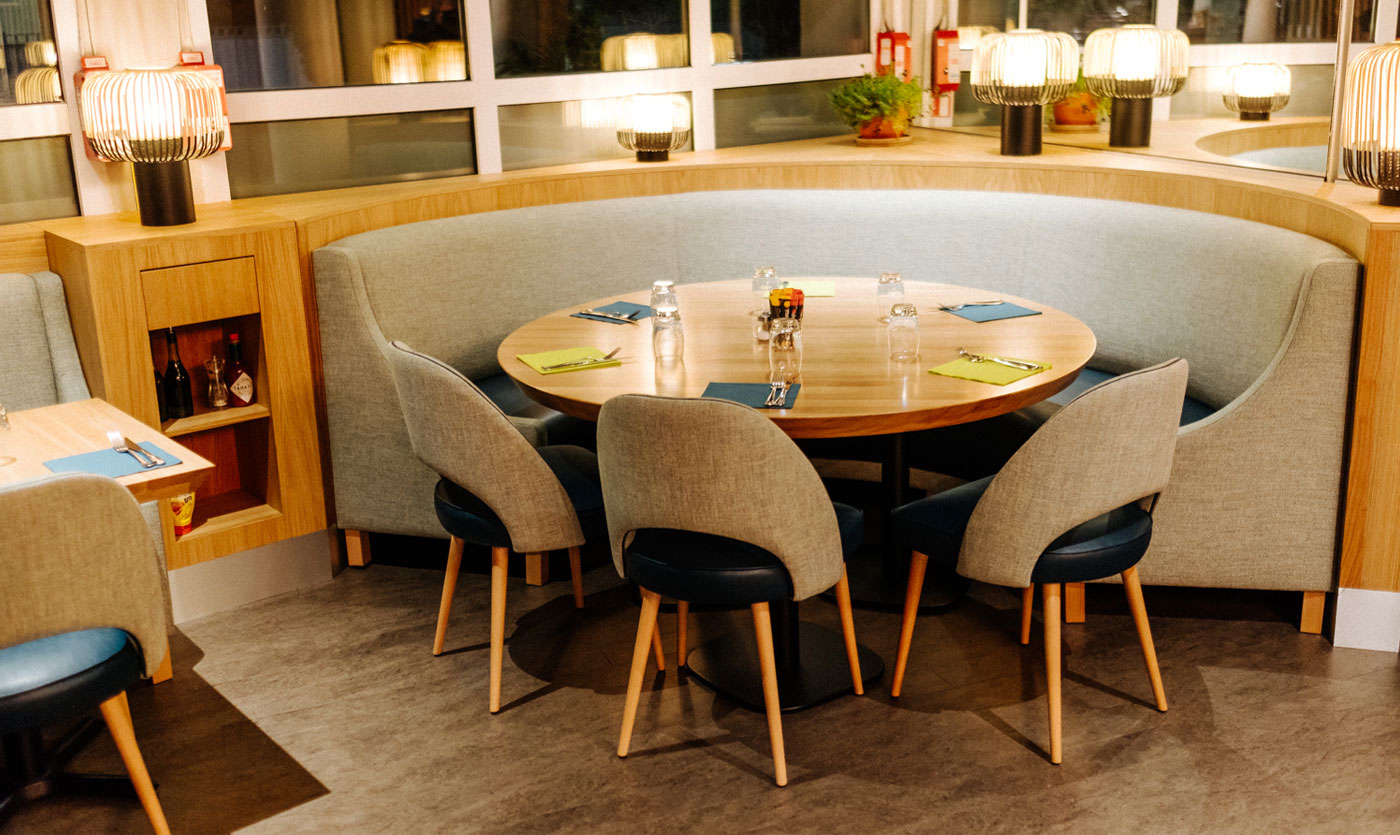 Semgest Les Esselières brasserie: warm and aesthetic furnishings by Collinet
Feb 18, 2021
Just a few minutes from Paris, Villejuif welcomes you for a visit or a stay in the Paris region. Mainly designed for professionals, the Semgest brasserie is part of les Esselières event venue, in the heart of the city. However, this designer restaurant alone will be able to justify your trip by offering delicious meals every lunchtime, from Monday to Friday.
LA BRASSERIE SEMGEST REPAIRS A NEW SKIN THANKS TO COLLINET
Beyond the resolutely modern design of the establishment, it is a real work of scenography that was finalized by the architects of the Klapisch-Claisse agency in June 2019.
To perfect the layout of the different spaces, they have chosen "Made in France" quality by adopting designer furniture from the wide range of Maison Collinet, your professional furniture manufacturer.
COLLINET FURNITURE, A CHOICE COHERENT WITH THE SPIRIT OF SEMGEST
As comfortable as armchairs, the Scala restaurant chairs, with the structure in solid beech, offer incomparable seating comfort. For more conviviality around the wooden tables in the restaurant area, you can find them associated with a Pilou bench . Among the many colors of coverings available for these designer benches and chairs, the decorators have chosen a combination of green and gray.
Nothing is left to chance in the layout of this bar-restaurant, enriched by the choice of room furniture and the quality of the finishes. The furnishings are skilfully thought out, including the choice of lighting that offers a sublime play of light to perfect the atmosphere created. Moreover, what is remarkable are the ovals of parquet, which are reminiscent of round table tops, but also the choice of an open separation with the rest of the place or the large mirrors which enlarge the space.
Elegant and comfortable benches, tables and chairs, these are all the contemporary furniture the interior designer needed to furnish the dining room and thus make it a real lounge space.
After a long morning in a meeting room, the cozy and ergonomic atmosphere of this room offers you a real gastronomic break, which is reflected from the entrance to the cafes. And on your plates? The menu offers a wide choice of quality dishes, in the purest brasserie tradition.
At Semgest, the arts of the table combine gastronomy, decoration and design furniture for an unforgettable experience: all you have to do is book a table at the Esselières restaurant!