L'Atelier du Goût Restaurant
Back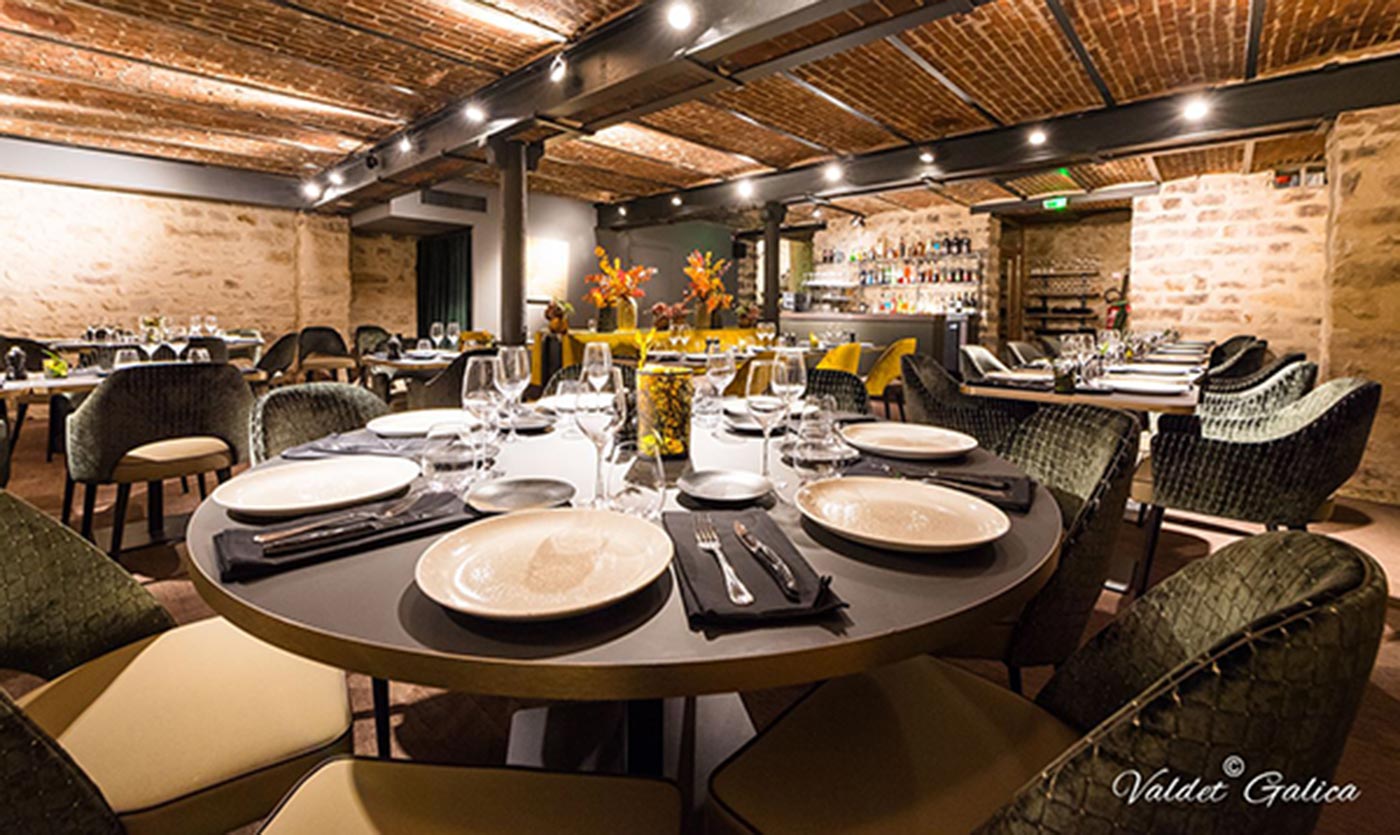 L'Atelier du Goût Restaurant chose the tasteful Collinet furniture!
Dec 17, 2019
Located in the department of Seine-et-Marne, in the city of Fontainebleau well known for its sumptuous castle and its regional natural park, the Atelier du Goût welcomes you in its two elegant dining rooms. Be ready to experience a refined service inspired by large tables, and seize a real moment of enchantment within a sophisticated but relaxed environment. Let your senses indulge in the delights of the chef's cuisine, with colorful dishes prepared with passion and respect of the seasonality of raw materials.
With its excellent wine cellar, the restaurant offers wines carefully selected to enhance the authentic and delicate cuisine based on fresh products. The Chef's mastery of flavours will fully reveal itself in your plate, where you will experience a delightful gustative journey. The reputation of L'Atelier du Goût has already proven itself, as demonstrated by the laudatory customer reviews, thrilled by the excellence of traditional dishes revisited with palatability.
All the chic of the Collinet furniture is to be found in the dining area, with its carefully crafted decoration. The Atelier du Goût has made the choice of excellence with the Scala chairs and the modern and design Woodoo benches that offer the best comfort to his guests. The intimate atmosphere is completely sublimated, thanks to the customization of the fabrics of the seats, here chosen in the tones of olive green and yellow gold. The venue is also popular for receptions and corporate meals, with two rooms that can accommodate up to 70 guests and can be privatized on request.
With its stone walls and brick ceiling, the Atelier du Goût offers a warm and refined culinary experience. A place not to be missed during your visit to Fontainebleau, between castle and forest.
Photograph: Valdet Galica
Practical information:
Address:
8 Rue des 3 Maillets
77300 FONTAINEBLEAU
FRANCE
Phone number: +33 1 64 69 19 21
Website: L'Atelier du Goût Restaurant