SIRHA: international fair of hotels and restaurants
Back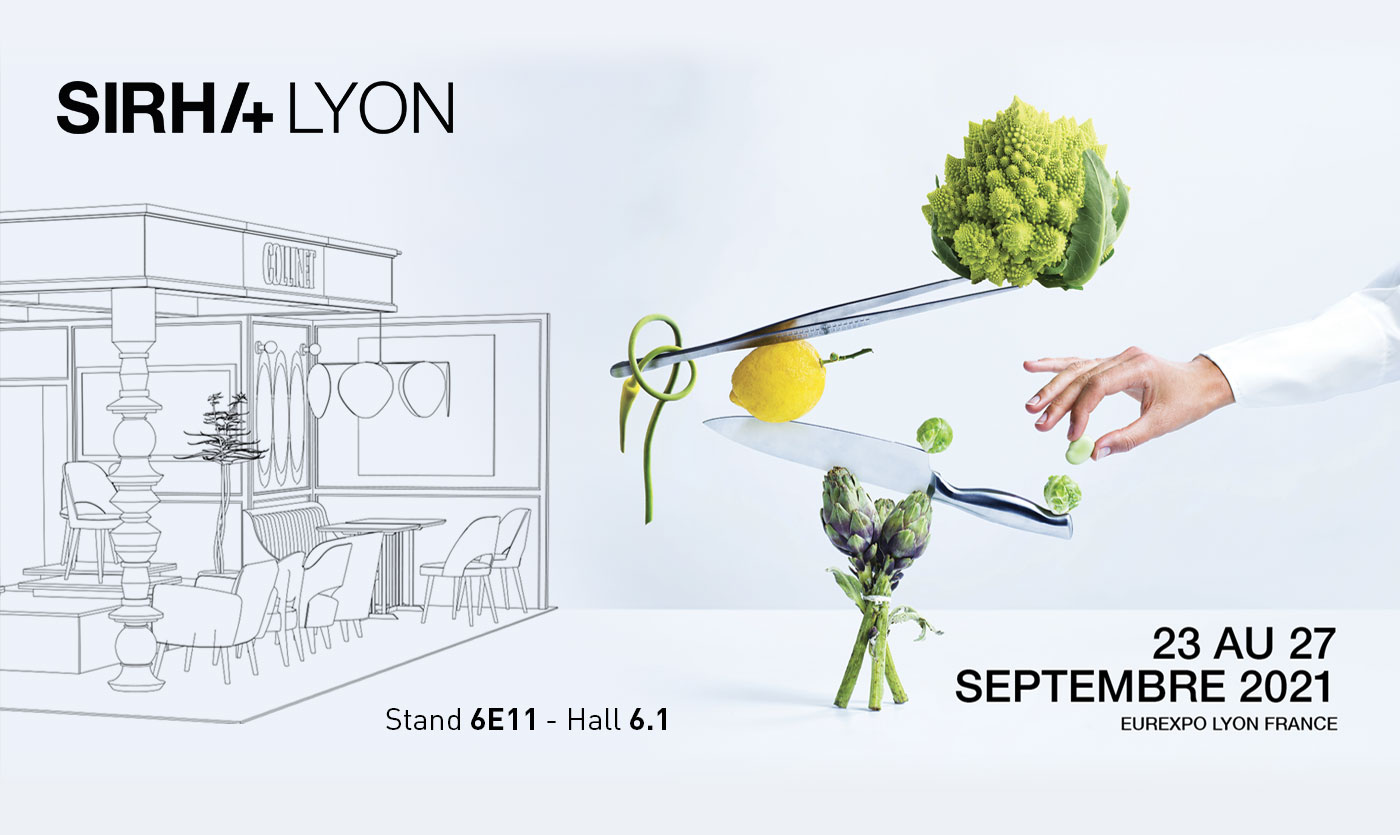 Hotel and restaurant furniture at Sirha 2021
Sep 9, 2021
The SIRHA international fair is the world reference event for Food Service and hospitality, gathering in one location all the actors of the field. Its visitors can discover, and get inspirations to think about the business and the opportunities of today and tomorrow. The show which, will be held from 23 till 27 of September 2021 in Lyon, will gather more than 3000 exhibitors active in the field of hospitality. The internationally renowned fair provides its nearly 200,000 visitors, in 2019, with the opportunity to find furnishing solutions adapted to every demand and every need. From furniture classics to the latest trends, visitors will discover the novelties brought forward by a new generation of creators and designers along the aisles of the Eurexpo exhibition center.
NEWS AND TRENDS IN HOTEL AND RESTAURANT FURNITURE AT THE SIRHA SHOW
Visitors can not only browse the latest trend in professional furnishing but also sample the treats from over 20,000 chefs, some of which will be exclusive to SIRHA 2021! In addition, 175 events will take place over the five days of the expo, including 24 contests which will test and reward the best in the industry in categories like pastry baking and wine brewing.
Collinet will review the latest trends and novelties in terms of interior design and decoration. A beacon of quality and luxury, the team of Maison Collinet, will be at your disposal to present furnishing solutions for hotels and restaurants adapted to your every need, both in terms of comfort and design.
You will have the opportunity to discover, among others, the elegant CALYPSO and HUMILIS armchairs, the OPERA chairs or the cozy KARITZA benches. Furthermore, Collinet will display the PALENA chairs and armchairs dotted with a solid beech structure, as well as the chic and welcoming design of the COSY armchairs and sofas.
THE COLLINET TEAM WELCOMES YOU AT ITS STAND
It is with the greatest pleasure and enthusiasm that we will welcome you on Stand 6E11 - Hall 6.1. Our team will be at your disposal to answer your requests and to present you the whole of our range as well as the new 2021 products! Collinet is committed to find the best furnishing solution for your hotel or restaurant.
Event Location:
Eurexpo Lyon – Visitors Entrance
Boulevard des Droits de l'Homme
69500 Bron, France
Collinet Stand: Stand 6E11 - Hall 6.1
Opening Hours: 23th to 27th of September 2021, from 9am to 6pm
Website: https://www.sirha.com