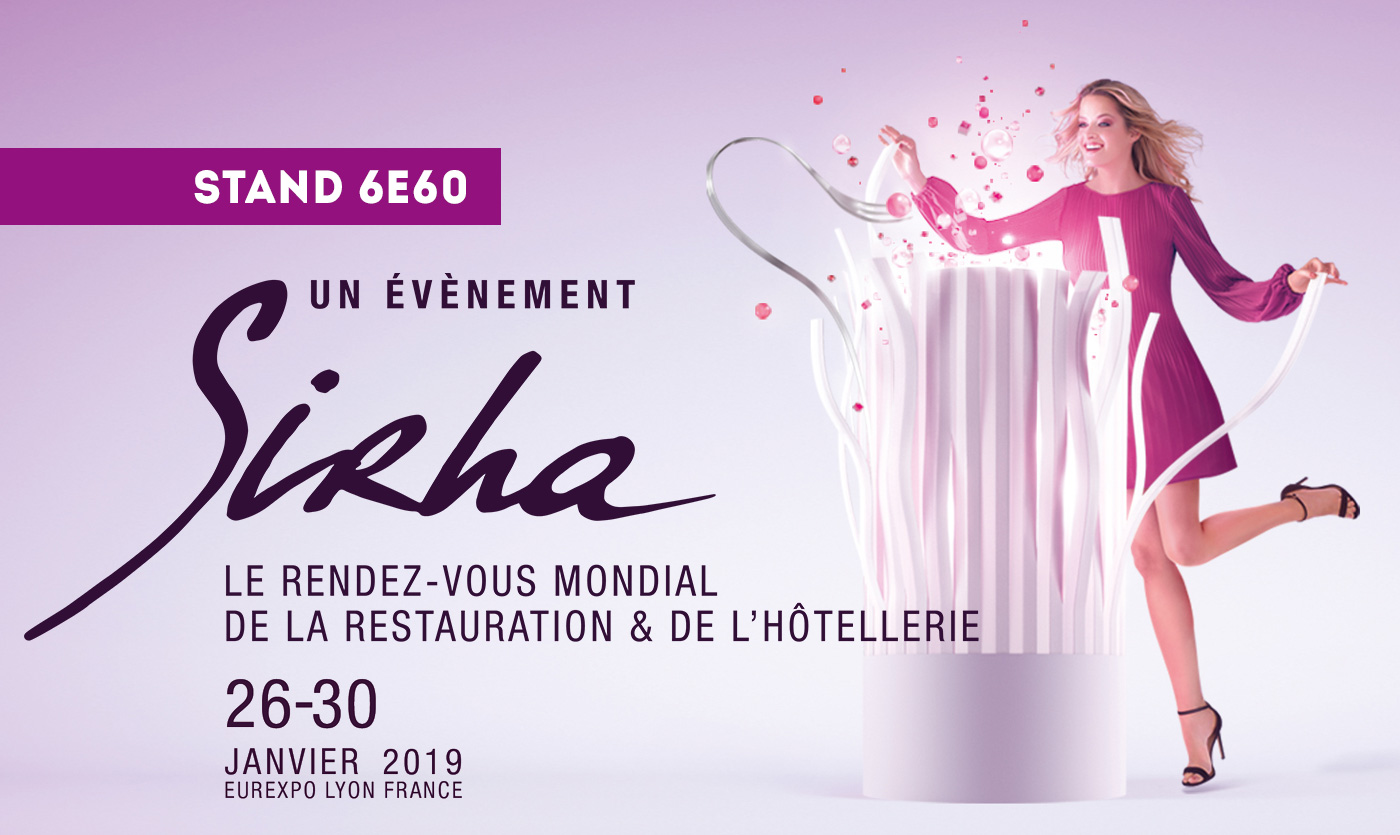 Discover the restaurant and hotel furniture by Collinet at the Sirha Exhibition!
Jan 15, 2019
For all the hotel and restaurant professionals, from all over the world, the 2019 Sirha trade show is a must-attend event! With over 2,900 exhibitors from all domains of the food and hospitality industries, this internationally renowned trade show provides its many visitors with the perfect solutions for their specific needs. From beloved classic furniture to the latest trends, creators and designers will present you with all of their latest products in the exhibition hall Euroexpo.
For all your hotel or restaurant furniture arrangement needs, the Collinet team will be at your disposal to allow you to discover the 2019 latest trends and novelties! We will be there to recommend the restaurant and hotel furniture solutions that will best suit your needs, from comfort to interior decoration. You will be able to discover, among other finely crafted products, the armchairs of the Kleber collection and the chic and comfortable Scala amrchairs.
We will be expecting you at 6E60 Stand to accompany you regarding your hotel or restaurant project! You are sure to find the perfect furniture for your establishment thanks to the quality of the design of Collinet creations, with pieces manufactured in France and entirely customizable!
Address of the event:
Euroexpo - Visitors entrance
Boulevard des Droits de l'Homme
69500 Bron, FRANCE
Opening hours:
From January 26th until January 30th, 2019, from 9:00AM until 6:00PM
Website: https://www.sirha.com